Diploma in THERAPEUTIC REFLEXOLOGY
Discover a Career in Therapeutic Reflexology




Why study Therapeutic Reflexology?
Do you want to be self-employed?

Do you enjoy financial independence?

Would you like to determine your own working hours?

Do you enjoy working with people and helping them with their problems?

Do you know that there is a greater awareness to the benefits of complementary therapies, in particular Therapeutic Reflexology, and this has resulted in increased opportunities for therapists?

Do you wish to be recognised as a health professional and be able to work in conjunction with other allied health professionals?
In the past, prospective students were attracted to Reflexology based on an interest in natural healing therapies. The main purpose for them completing a qualification in Reflexology was mostly to the benefit of their immediate friends and family, as well practicing Reflexology as a part-time career from their own home. The majority of students came from the adult female community, in particular those suffering with ill health or with family members suffering from health problems.
In 2001, Therapeutic Reflexology became a statutory profession registered by the Allied Health Professions Council of South Africa (AHPCSA) and as a result, the practice thereof became enforced by law. In conjunction with a wider acceptance of alternative therapies throughout society, institutions can now expect to attract a different type of learner. The expectation is that learners will be younger and more serious about practicing Therapeutic Reflexology as a full time career.
Therapeutic Reflexology is presently one of the most exciting, medically-orientated careers to pursue with a huge scope of practice available to qualified therapists. The time has never been more right, nor the training so advanced and modernised than what is it today. From a financial point of view, it is also one of the most cost-effective therapies in the health sector to date.
Therapeutic Reflexology emphasises the fact that each one of us is responsible for our own health. Worldwide medical expenses amount to astronomical figures, often leaving individuals with the fear that they may lose their jobs due to health related problems. A larger percentage of the population do not have medical aid, nor can they afford the expensive premiums required for proper cover. As a result the need for preventive therapies, of which Therapeutic Reflexology is one of the few modalities that offer this service, is increasing rapidly. Today statistics show that this demand is still in its infancy stages with the potential to peak over the years to come.
"Mankind is surprising – we sacrifice our health to make money and then sacrifice our money to recuperate our health" – the Dalai Lama.
A Registered Health Profession in South Africa




Therapeutic Reflexology became a registered allied health profession in 2001.
The Allied Health Professions Council of South Africa (AHPCSA) is a statutory health body established in terms of the Allied Health Professions Act, 63 of 1982 (the Act) in order to control all allied health professions, which includes Ayurveda, Chinese Medicine and Acupuncture, Chiropractic, Homeopathy, Naturopathy, Osteopathy, Phytotherapy, Therapeutic Aromatherapy, Therapeutic Massage Therapy, Therapeutic Reflexology and Unani-Tibb. The AHPCSA is accountable to the Minister of Health and the National Department of Health.
The AHPCSA is mandated in terms of the Act to:
Promote and protect the health of the public;
Manage, administer and set policies relating to the professions registered with the AHPCSA;
Investigate complaints relating to the professional conduct of practitioners, interns and students;
Administer the registration of persons governed by the AHPCSA; and
Set standards for the education and training of intending practitioners.
Registration requirements:
All persons studying and practicing statutorily recognised professions are legally bound to be registered with whichever statutory council governs such professions. Registration with the AHPCSA is therefore compulsory in order to practice Therapeutic Reflexology within South Africa. Any person who is practising without being registered is practising illegally and criminal charges may be brought against any such person.
Some of the benefits include:
Statutory and public recognition as a Health Professional;
Being able to indicate on his/her nameplate the profession/s for which the practitioner is registered;
Being a participant in a reputable registered discipline/s that contribute towards South Africa's vast healthcare needs;
Being lawfully permitted to practice for gain;
Being legally permitted to practice any acts that fall within the Scope of Practice of the profession/s for which a practitioner is registered; and
Obtaining of a practice number which facilitates medical aid payments.
Programme Criteria

Qualification requirement
The Allied Health Professions Act (Act no. 63 of 1982, as amended) sets a minimum requirement for a qualification allowing for full registration as a Therapeutic Reflexologist; namely a 240 credits, NQF level 5, Diploma in Therapeutic Reflexology.
Accreditations
The International Academy of Reflexology and Meridian Therapy is registered by the Department of Higher Education & Training (DHET) as a private higher education institution offering a Diploma in Therapeutic Reflexology.
The programme is accredited by the Higher Education Quality Committee (HEQC) of the Council on Higher Education (CHE) and listed with the South African Qualification Authority (SAQA), ID no. 36204.
Upon successful completion of the qualification, graduates can register themselves with the Allied Health Professions Council of South Africa (AHPCSA) as a therapist and are able to start their own Reflexology practice.

A modular, credit-based system
The full diploma programme offered by the International Academy of Reflexology & Meridian Therapy has been divided into 4 individual modules (two modules per academic year).
Each module is accredited with a number of credits based on the amount of notional hours a student should engage in order to achieve competence in the knowledge and skills expected of them.

Rule of credit accumulation
In order to receive a diploma, all the modules within the programme must be completed, unless an Exemption and/or Recognised Prior Learning has been granted.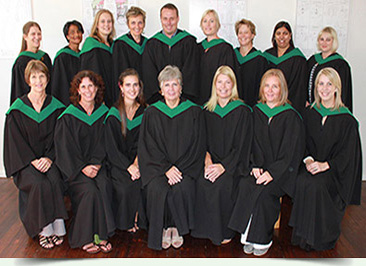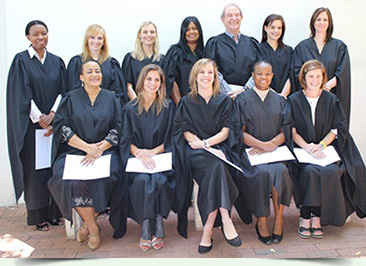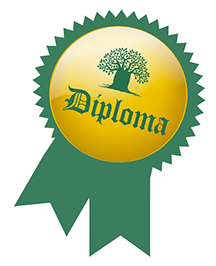 Module Overview

Admission Criteria

Enrolment intakes
The modular structure allows for two enrolment intakes during an academic year for prospective students wishing to enter the diploma programme.
Applicants can either enter the programme with Module 1, Reflexology which starts in February, or applicants can enter the programme with Module 2, Anatomy & Physiology which starts August. Enrolment is open until commencement of the respective modules, or until the maximum class capacity (academic staff to learner ratios) has been reached. Students may enrol module per module as they progress through the programme and as such do not have to commit themselves and pay for the full programme at once.
General admission requirements
At the time of enrolment, the applicant must EITHER be:
In possession of a grade 12 certificate and/or equivalent (no university exemption required), OR
Must be at least 23 years of age, or older.
As the primary language of instruction used at IARAMT is English, applicants must be able to understand, speak, read and write in English.
Management reserves the right to conduct a language proficiency test, if deemed necessary.
Admission procedure
The applicant will be required to complete and sign a General Registration Form. An Enrolment Form must be completed and signed accordingly upon enrolment for each module. Compliance with the institution's General Admission Criteria and Admission Procedure does not provide applicants with an automatic right of admission to the programme. Final learner selection will be consonant with the Selection Criteria.
Tuition Fees

Once a student has enrolled in the programme, all tuition fees are fixed for each module for the full duration of the programme, i.e. two years, provided that the student does not postpone their studies in between modules and all modules are completed in normal succession.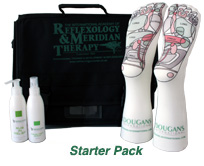 There are no hidden/additional costs. All tuition fees include all study materials and postage costs (South Africa only).
---
All new students will receive a Starter Pack including an IARAMT school bag, a pair of "Reflex Feet", a "Fresh Feet" spray and a "Rub 'n Relief" crème. All these items will be required during the programme.
---
2019 Tuition Fees
Prices are subject to a slight increase every year. All fees are non-negotiable. All fees are payable in South African Rands only.

| | | |
| --- | --- | --- |
| MODULE | CREDITS | FEES |
| MODULE 1: REFLEXOLOGY (1st Semester 2019) | 80 | R21,000.00 |
| MODULE 2: ANATOMY & PHYSIOLOGY (2nd Semester 2019) | 40 | R15,000.00 |
| MODULE 3: THERAPEUTIC REFLEXOLOGY (1st Semester 2020) | 80 | R20,000.00 |
| MODULE 4: PATHOLOGY & PATHOPHYSIOLOGY (2nd Semester 2020) | 40 | R15,000.00 |
| TOTAL | | R71,000.00 |
Payment plans
Students have the option of either paying for all tuition fees upfront upon enrolment into a module, or entering into a Payment Contract.
When entering into a Payment Contract, a fixed deposit is payable upon enrolment. The balance of the tuitions fees will be split into a monthly instalment plan over the duration of the module. No interest or additional administration fees will be added, provided that the instalments are paid on time.
Distance E-Learning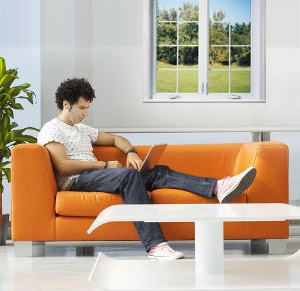 Mode of instruction (Distance E-Learning)
The International Academy of Reflexology & Meridian Therapy officially delivers all the modules in our Diploma in Therapeutic Reflexology via Distance E-Learning. All students will be granted access to the online Learning Management System (LMS) and must follow the lesson plans posted every week. As per regulations, compulsory knowledge and practical skills must be supported with "hands-on" tuition by qualified lecturers.
To meet this requirement, students are presented with the option of EITHER attending weekly tutoring sessions at the IARAMT Rivonia Campus, OR a compulsory workshop (five consecutive full days) per module (available in Johannesburg and Cape Town).
Weekly tutoring sessions are offered at our Rivonia Campus only. During each tutoring session, our lecturers will revise the specific learning outcomes and assessment criteria covered in the lesson plan for that particular week.
Tutoring sessions for Module 1, Reflexology and Module 2, Anatomy & Physiology are scheduled on Mondays and Tuesdays from 09:30 – 12:30 (3 hours each) throughout the duration of each module, excluding public and school holidays.
Tutoring sessions for Module 3, Therapeutic Reflexology and Module 4, Pathology & Pathophysiology are scheduled on Wednesdays and Thursdays from 09:30 – 12:30 (3 hours each) throughout the duration of each module, excluding public and school holidays.
Students choosing to attend the weekly tutoring sessions must achieve an attendance record of at least 80% in order to be eligible for the assessments.
Due to other commitments or geographical restrictions, students may not be able to attend the weekly tutoring sessions. In order to complete the face-to-face tuition requirements, these students must attend a five (5) day workshop scheduled during or at the end of each module.
Workshops are offered at our Rivonia Campus, as well as at selected venues in Cape Town (depending on student numbers). Each day will start at 09:30 and end at 16:30-17:00. The workshops focus heavily on the competency of the knowledge and practical skills that should be acquired during each module. All practical and written assessments will be completed during the workshops.
Attendance is compulsory for all days in order to be eligible for the assessments.
Exemption and Recognised Prior Learning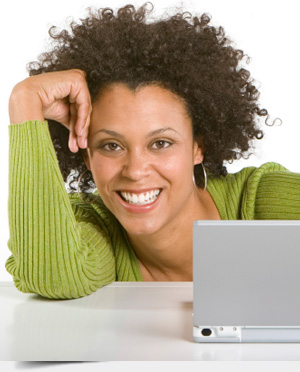 Exemption
Applicants may apply for full exemption for Module 2, Anatomy & Physiology and/or Module 4, Pathology & Pathophysiologyon basis of a similar or higher medical qualification (NQF level 5 or higher) completed at a recognised tertiary institution. The applicant will be requested to include a proof of certification and a detailed curriculum outline of the subjects completed with their application.
Recognised Prior Learning (RPL)
IARAMT recognises the value of informal learning, e.g. knowledge and skills acquired during practical work experience, and as such may grant Recognised Prior Learning (RPL) for Module 1, Reflexology and/or parts thereof provided that the guidelines, principles and criteria for application and award of RPL are fully met.
As the qualification offered by IARAMT is a professional programme, the RPL assessment process may become complex in order to ensure that the applicant is fully competent in the required knowledge and core skills. The assessment of applicants is done against the same assessment criteria and exit level outcomes as for enrolled students.
The RPL assessment process will consist of a series of summative assessments, both written and practical, and designed to test the fundamental knowledge and core skill competencies of the applicants.